Products
Product Review: Womaness
This post contains affiliate links
Women experience many symptoms and body-mind changes during the menopause life stage ranging from hot flashes to vaginal dryness to aging skin. The search for relief can be a winding, frustrating road. For many years, few effective holistic, non-hormonal solutions were specifically designed for the unique challenges of perimenopause and postmenopause. Luckily, new companies are stepping in to fill the gaps and innovating using new ingredients and formulations targeting the specific needs of women 40+.
Womaness launched in 2021 with products targeting a range of menopause and aging-related concerns, including vaginal dryness, bladder leakage, dry, itchy skin, hot flashes, and more. Co-founders Sally Mueller and Michelle Jacobs, long-time collaborators and friends, compared notes on their menopause journey a few years ago. They found that, like many women, they lacked education, support, and relief. They decided to team up and start a company to give women modern, innovative products, essential information, and unlimited inspiration. In their words, they wanted to "help take the "pause" out of menopause and spark a radiant, dynamic outlook that embraces who and where you are today," what they call "menopositivity."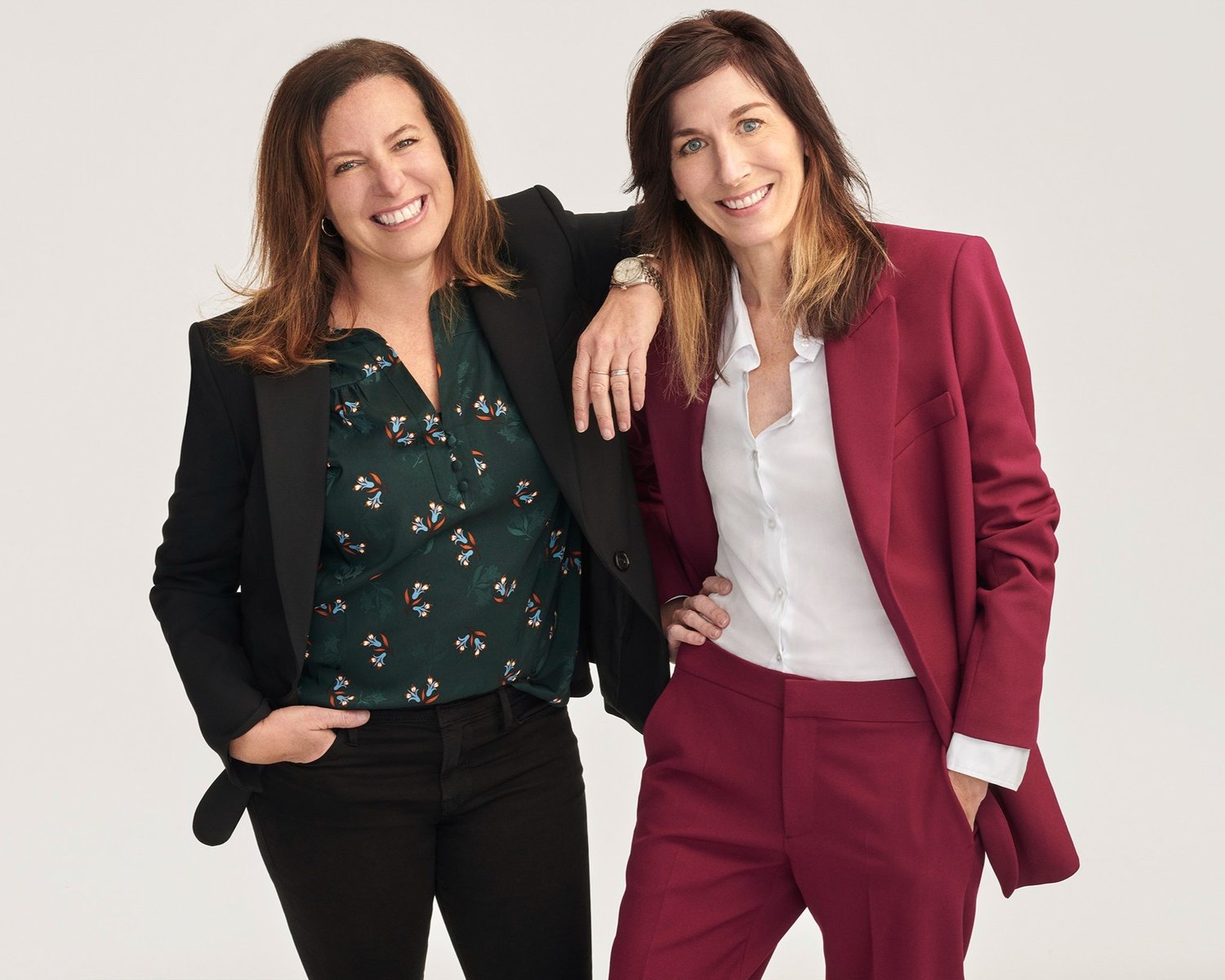 How Womaness Is Different
Womaness is committed to creating modern, clean products. That means no parabens, phthalates, sulphates, estrogen, phytoestrogen, or added hormones. The products are vegan and gluten-free. The company has worked on sourcing innovative ingredients like Ashwagandha, a powerful adaptogen, Bakuchiol, a gentler, natural version of Retinol, Emblica an extract from the fruit that acts as a potent antioxidant, hyaluronic acid, a molecule designed by the body to attract water to skin cells and increase hydration, and several more. They test their products with women and clinicians to ensure they are safe and effective.
The Womaness product line includes skincare for face and body, sexual wellness solutions like daily vaginal moisturizer and stimulating vibrators, bladder leakage liners for urinary incontinence, supplements addressing a range of concerns, and a hot flash cooling mist. All are offered at affordable price points. Top-rated products on their website include Fountain of Glow, a Vitamin C infused facial serum to help with moisture and glow, The Works all-over toning body cream that's lightweight and boosts tone and helps with crepey, dry skin, Daily V Soothe water-based vaginal moisturizer with a natural, not sticky feel, and the Gold Vibes stimulating vibrator.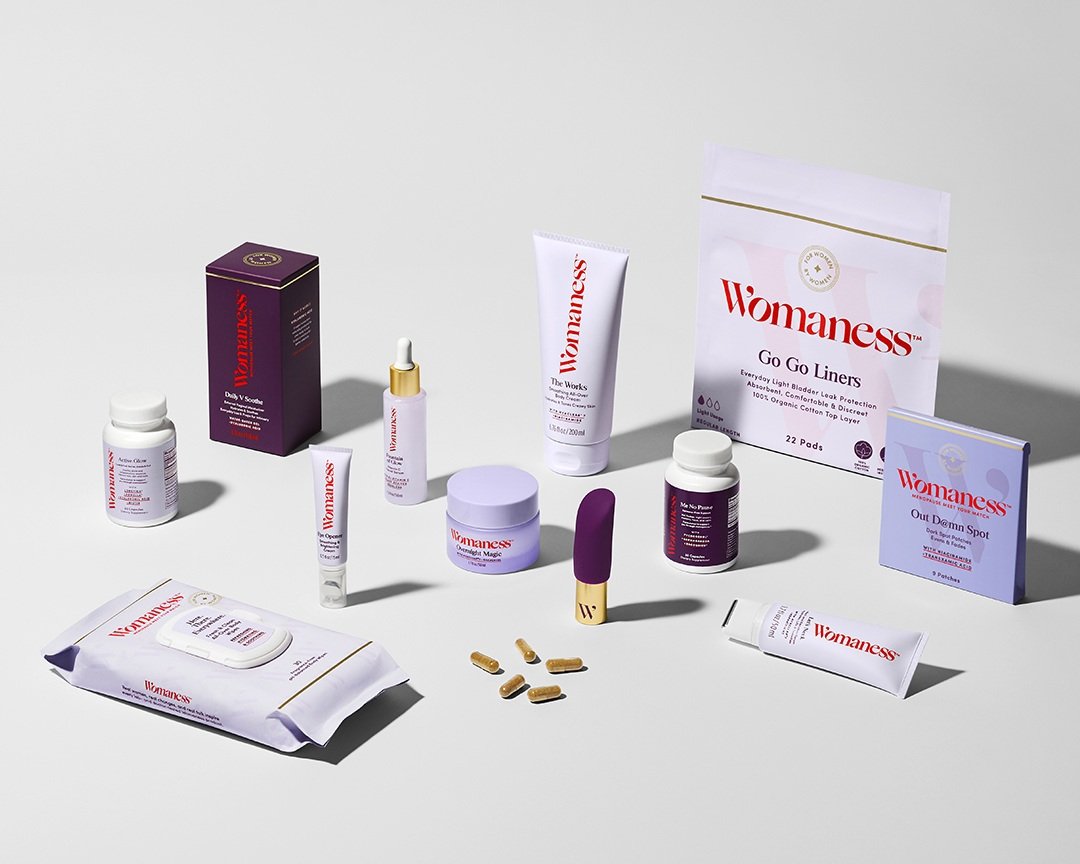 Putting Womaness To the Test
We had testers ranging in age from 50 to 70 try a selection of the Womaness products to see if they lived up to the claims. Let's hear what they have to say.
Tester #1
"I really like the Fountain of Glow facial serum. I think it lightened the sunspots on my face. It did not remove them, but I didn't expect it would. My face seemed to love the oil, and it absorbed nicely. I thought it might not work with my sunscreen but was pleasantly surprised when it did.
I also enjoyed The Works body cream. I used it all over my body and thought it did a nice job keeping my skin moisturized but not oily or greasy, and it didn't rub off on my clothing. It has a mild clean scent which I enjoyed.
Overall, they are both very affordable when you look at the cost of similar products. I definitely plan to repurchase both."
Tester #2
"The Daily V Soothe vaginal moisturizer seems to be doing the trick. I feel like it provides more resilience and lubrication, and it feels good and is non-intrusive. I would continue to use it. It also worked well with the vibrator. The vibrator speed settings are great, and the output is strong. If they created a double-sized one, I would purchase it ASAP!
The Fountain of Glow serum texture is light, non-greasy, and applies well. I also like that it does not have a scent. After three days of using the serum, I received comments like "you look great – bright and healthy" and "glowing." After 30 days, my skin feels smooth and bright. I would repurchase this product. Very little goes a long way, and it has a high-value ratio."
Tester #3
The Works body cream is amazing. I like to spend time outdoors and have lots of scrapes, cuts, and bites on my legs that don't heal as fast as they used to. The body cream accelerated healing and made my skin moist without being sticky or oily. It is hands down the best body lotion I've ever used. I'm totally hooked!
The Fountain of Glow facial serum made my skin more hydrated and gave it a nice glow. I was worried it would clog my pores, but it didn't. It wasn't overly oily. I paired it with the Overnight Magic nighttime skin cream when I went to the mountains over the holidays. Typically, my skin gets really dry at high altitudes and in cold climates, but my skin was amazingly well-hydrated and soft after using the facial serum and night cream combo. Not a single flake or patch of dry skin in sight.
The Daily V Soothe vaginal moisturizer has become my "down there" moisturizer of choice. You only need a little bit each day, and it dries quickly without feeling sticky or tacky. It also works great during sex as a lubricant. Sex has been much more comfortable and enjoyable.
The Let's Neck neck serum and Eye Opener eye cream are nice products, but they didn't wow me like the others.
Overall, I thought all the products were terrific. It was a bonus that the products are very lightly scented. I don't like scented products, and these had a subtle, light scent. I plan to buy several again, including the body cream, facial serum, and vaginal moisturizer. I was surprised to find out how affordable they are. The packaging and results make the products seem much more expensive.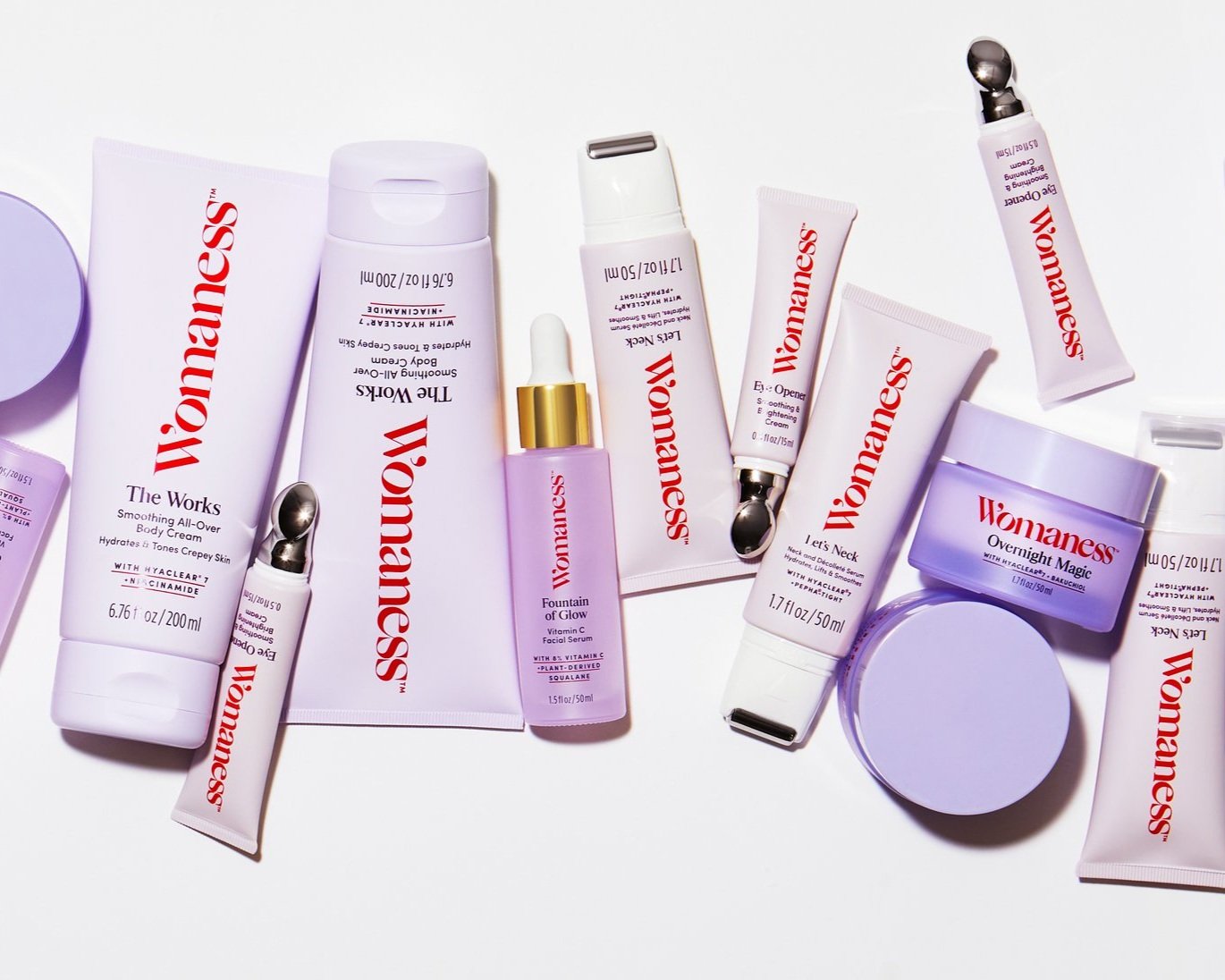 The Bottom Line On Womaness
We were impressed by how much the testers liked the Womaness products, and they each had several favorites that they plan to continue to purchase. High praise indeed. We also like that Womaness is creating high-quality products at an affordable price, making them more accessible to women. It's clear they've listened to their customers and developed products that really work. They also have a fabulous mission of flipping the menopause experience to one of positivity.
Try Womaness products for yourself and tell us what you think. The company's complete product line (more than what we tested) is sold through its website. Use code MIDDAY15 for a 15 percent discount on your purchase at check out. You can also find select products at Target. If you are dissatisfied with your product experience for any reason, they will issue a full refund within 30 days of purchase.
For more tips on managing menopause symptoms and healthy aging, visit us at Midday.Health.
We curate products to keep you abreast of new technologies, emerging science, and things we think are interesting or cool. Midday is a participant in the Amazon Affiliate Program, a program designed to provide a means for sites to earn fees by linking to Amazon.com. If you purchase a product from Amazon or another affiliate program we participate in, we earn a small commission from qualifying purchases that help us provide information and services to our users. We have not always tested these products and can't validate their claims. We update links when possible, but note that deals can expire and all prices are subject to change. The decision is yours, and whether or not you decide to buy something is completely up to you.
Sign up for more unique women's health content
By submitting this form, you agree to the Lisa Health Privacy Policy and Terms of Use