Sexual Wellness
Top Vibrators for Women in Menopause
This post contains affiliate links
Fortunately, the days when we didn't talk about sex, pleasure, and orgasms are in the rearview mirror. A new revolution is upon us. Sexual wellness is a hot topic, and, for once, midlife women are not being left out of the conversation. This is particularly important because of the sexual changes women experience during menopause, including low libido, vaginal dryness, and pain during sex. These symptoms and others are collectively referred to as Genitourinary Syndrome of Menopause or GSM. Sadly, few women discuss GSM symptoms with their clinician and often assume nothing can be done, suffering in silence or putting their sex life on hold indefinitely. In fact, there are many options to help women reclaim a healthy sex life.
Vaginal lubricants and moisturizers are often the first lines of treatment for vaginal dryness and pain during sex. However, vibrators and dildos can help with these problems too, and low libido as well. Apart from the pleasure vibrators and dildos offer, they have therapeutic benefits for menopausal women. These devices can help with arousal and orgasm issues that many women experience as they age. Vibrators can increase blood flow to the genitals and create more vaginal moisture, leading to better and less painful sex. Some vibrators even come with companion apps showing your orgasm patterns. You'll learn about your unique sexual response while giving your partner (if you have one) tips about what you like.
Often, sex toys and therapeutic devices are paired with lubricants. This pairing is essential for menopausal women who have vaginal dryness. You want your experience to be frictionless. However, it's critical to ensure your lubricant is compatible with your device of choice. Devices usually come with instructions for appropriate lubricants. If you need help understanding the various lube options and application tips, check out our guide to using personal lubricants.
Top Vibrators
We've rounded up some of the top devices on the market. If you've never used any devices in the bedroom for pleasure or therapeutic use, you may feel self-conscious initially. If it helps, think about your foray into this world as a new adventure, solving a medical issue, or both. If you have a partner, have a conversation and talk about why you want to introduce a device into your relationship. Seeing a sex therapist may also be beneficial.
Lora Di Carlo
Lora Di Carlo offers a wide range of sex toys, including the award-winning Ose 2 and Onda and clitoral stimulation devices Filare and Carezza, which can give pleasure without penetration. Helpful when sex is painful. The company is a pioneer in the sex tech world. Its first device was designed with Oregon State University's Robotics & Engineering Lab, and it won a coveted robotics innovation award from the Consumer Technology Association.
Tabu
Tabu is a new sexual wellness brand specifically for menopausal women. The company's mission is to help women connect sex with their physical and emotional well-being during menopause. Their first product is a kit that includes a massager and lubricant. The massager has a warming option, is waterproof, and is made of 100% medical-grade silicone. The lubricant is FDA-cleared and organic, free of fragrance, glycerin, hormones, and parabens. The kit comes with a handy education booklet. If you are new to vibrators, this is an easy-to-use entry-level choice.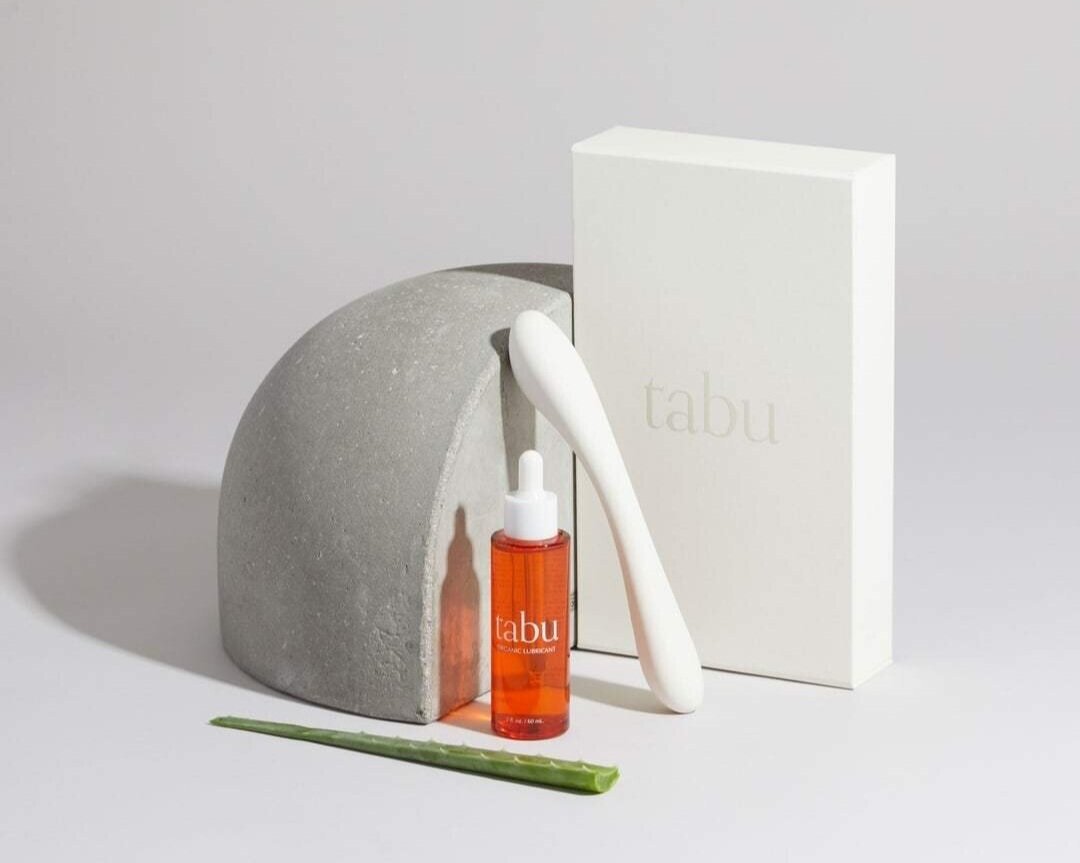 Dame
Dame offers seven different sex toys, including their best-selling Eva for hands-free stimulation. All of Dame's products have 4.5 out of 5-star reviews on their website. Their vibrators are made of medical-grade silicone, with the exception of Zee, which is soft-touch ABS plastic. If you buy Dame products directly from their website, you can return products you're not satisfied with within 60-days of purchase for a credit.
JoyLux
Joylux's award-winning vFit is a little different than the others in our roundup – more medical device than sex toy. It's designed to stimulate blood flow through red light energy, gentle warmth, and sonic technology to improve vaginal moisture and sensation. It also vibrates! In a study, women reported improvement in as little as three weeks. Designed in partnership with a leading Ob-Gyn, it's made with medical-grade silicone and has a battery that lasts up to 12 hours. VFitPlus has additional features and is sold exclusively through medical professionals.
Mystery Vibe
Mystery Vibe is an award-winning company that offers three different vibrators. Their most popular is Crescendo. Designed to mimic your fingers and bend to any position, it's made of FDA-approved body-safe silicone. It's 100% waterproof and has up to two hours of battery life. A free app lets you control different patterns. Crescendo comes with a charger and a convenient travel pouch.
Smile Makers
Smile Makers offers seven different vibrators and a handy guide if you are a newcomer to the world of self-pleasure. They have fun names like their bestselling "The Billionnaire." The company touts its quality and safety standards. The devices are 100% waterproof, made of body-safe silicone, and quiet. Get a free lubricant with any order of $40 or more with the code LISALUBE.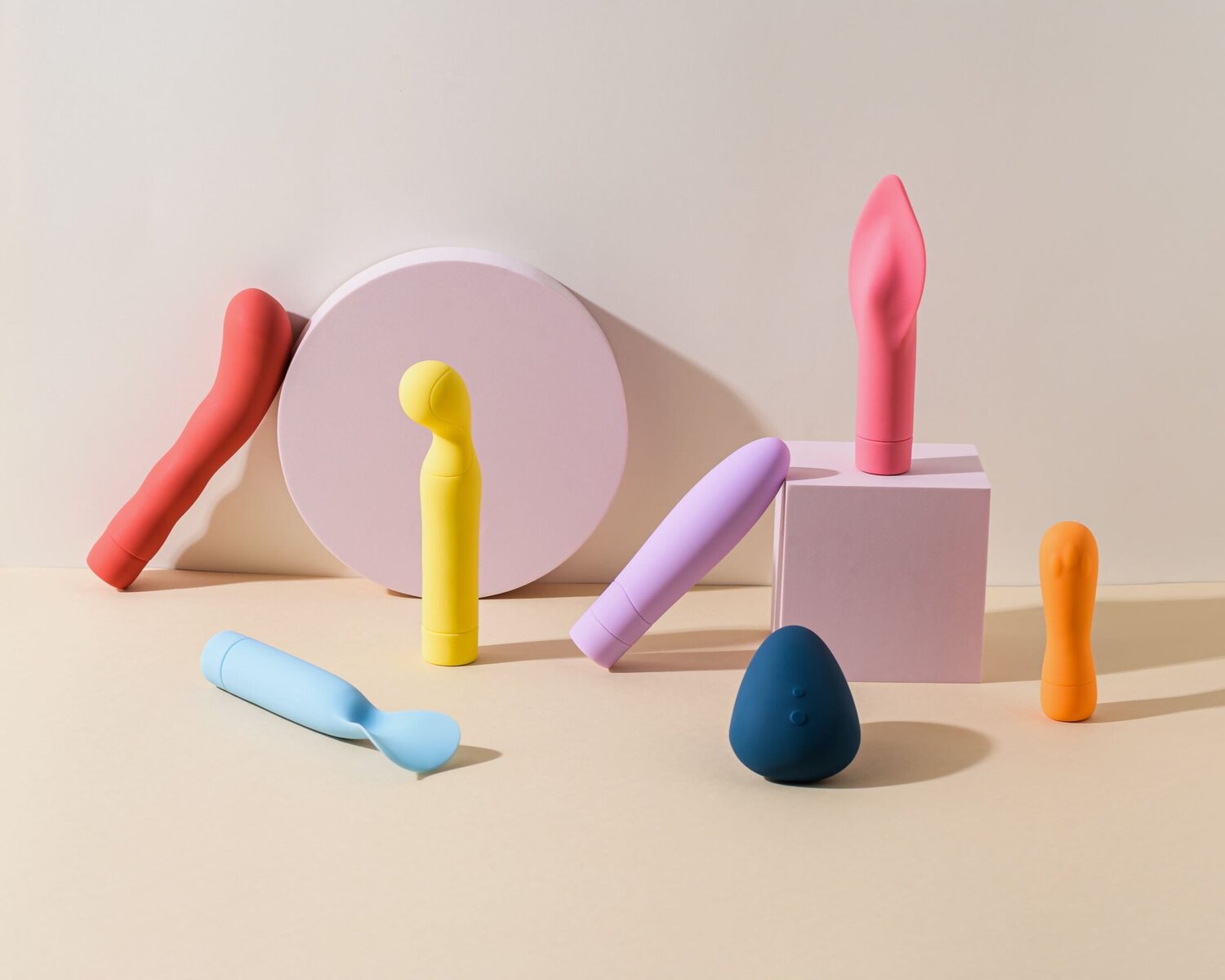 Maude
Maude products are the ultimate in simple modern design and discretion. Their Vibe vibrator's simple shape is designed for focused stimulation. They also offer the Drop, a small egg-shaped device for all-over massage. Both products are easy-to-use, water-resistant, phthalate- and latex-free.
Lelo
Award-winning luxury brand Lelo offers a wide range of devices, and possibly the most unique and inventive. They offer more traditional vibrators and devices for clitoral stimulation without penetration. Products like their Gigi 2 device have an average rating of 4.7 over 485 reviewers.
Lioness
Lioness is one of the most techie of the sex toys on the list. Billed as the world's most advanced vibrator, Lioness' award-winning technology uses built-in sensors and an intuitive mobile app to visualize your arousal and orgasms. Lioness has a biofeedback option, and you can see your pleasure in real-time. The device is waterproof and made of medical-grade silicone.
What products do you love for pleasure? Drop us a line at hello@midday.health. We'd love to hear from you!
For more information and support around your menopause journey, including sexual wellness and intimacy, download Midday from the App Store or visit us at Midday.Health.
We curate products to keep you abreast of new technologies, emerging science, and things we think are interesting or cool. Midday is a participant in the Amazon Affiliate Program, a program designed to provide a means for sites to earn fees by linking to Amazon.com. If you purchase a product from Amazon or another affiliate program we participate in, we earn a small commission from qualifying purchases that help us provide information and services to our users. We have not tested these products and can't validate their claims. We update links when possible, but note that deals can expire and all prices are subject to change. The decision is yours, and whether or not you decide to buy something is completely up to you.
Sign up for more unique women's health content
By submitting this form, you agree to the Lisa Health Privacy Policy and Terms of Use